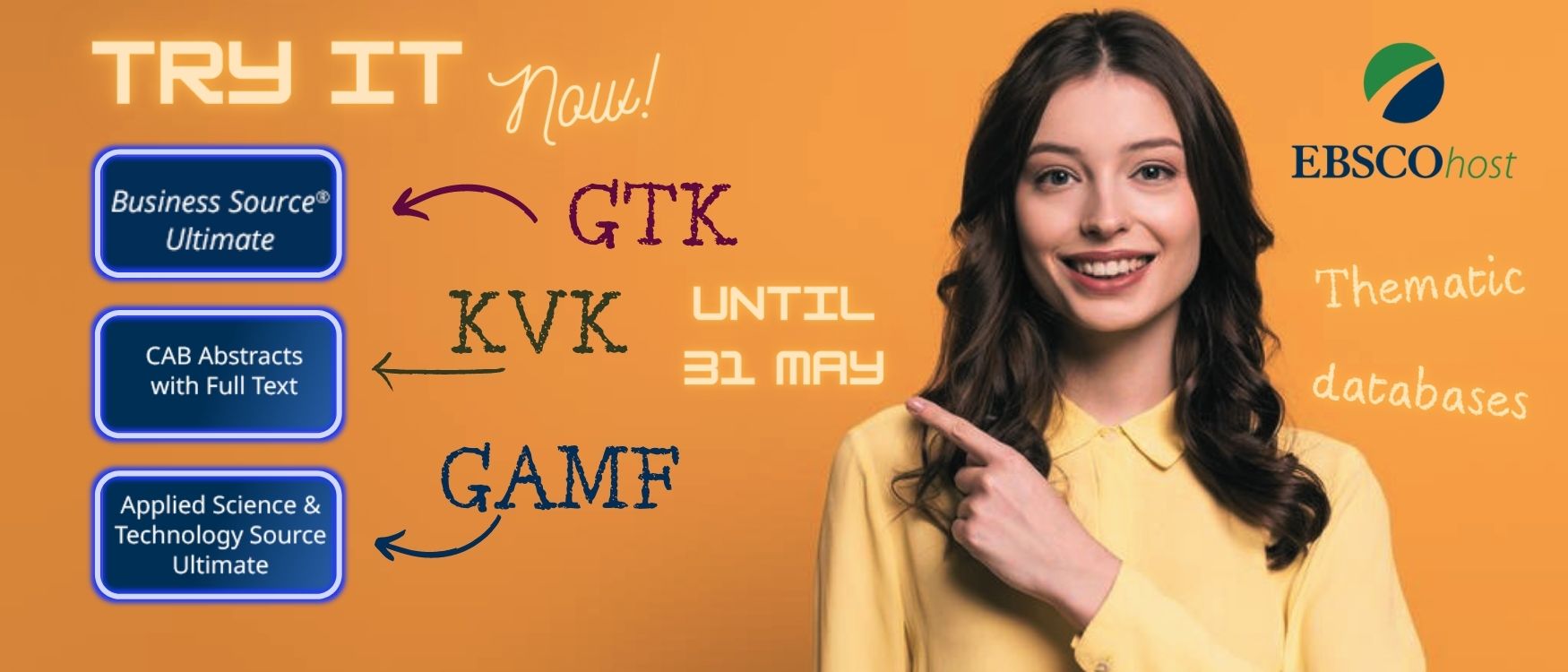 2023-04-06 15:19
Thematic databases of EBSCOhost are available at our university until May 31, 2023.
Until May 31, 2023, our library provides trial access to EBSCO's full-text thematic databases related to the disciplines taught at the university.
Business Source Ultimate works for students like a solid business plan – it offers an unprecedented wealth of peer-reviewed, full-text journals and other resources that provide historical perspective.
CAB Abstracts with Full Text, produced by CABI Publishing, covers the significant research and development literature in the applied life sciences, including agriculture, forestry, human nutrition, veterinary medicine and the environment. Coverage dates back to 1973.
Applied Science & Technology Source Ultimate provides STEM students and researchers with the resources they need to succeed. It covers a wide range of science and technology topics.